Contacts
Ltd Taastusravikeskus Viiking
Sadama 15
Pärnu 80012
Estonia
Phone numbers
Hotel reception ( 24h ) + 372 449 0500 / +372 501 3496
Treatment reception +372 449 0510 / +372 5381 3281
Water center reception +372 449 0514
Sales department +372 449 0505, +372 5308 8148
(Sales department is opened Mon-Fri 8:00 – 17:00)
Beauty salon +372 449 0515
Fax: +372 449 0501
E-mail: info@viiking.ee
Treatment reception: spaa@viiking.ee
Beauty salon e-mail: spaa@viiking.ee
Parking
Free car parking for guests if there is vacancy. As we have a lot of guests with cars, parking spaces may not be available for everyone. For more information about car parking in Pärnu can be found on Pärnu city website.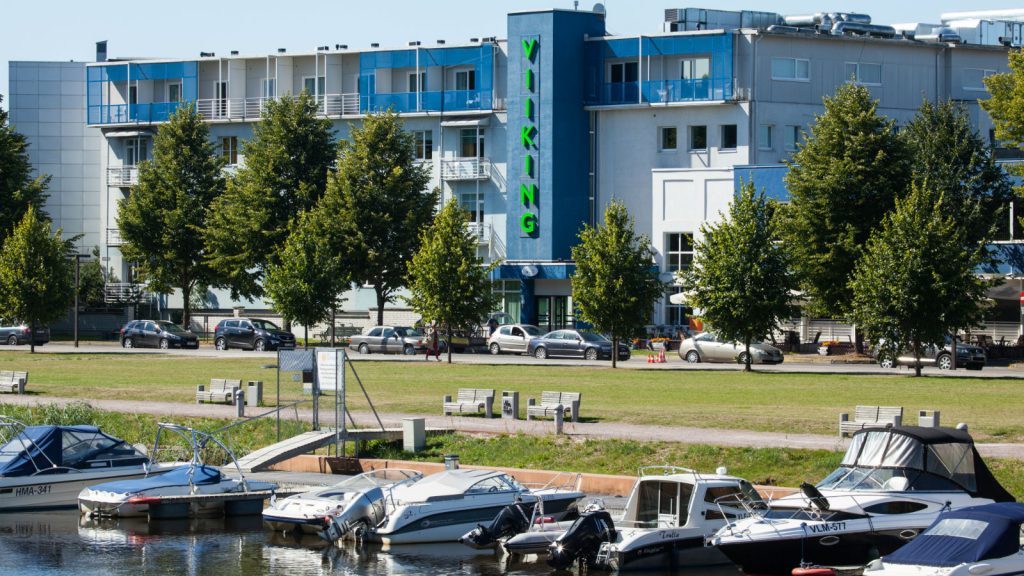 Sales department is opened: Mon-Fri 8:00 – 17:00.

Treatment reception is opened daily 8:00 – 18:00.

Entrance to the water center and to the beauty salon from Ringi street.
NB! Due to the government orders, Viiking Spa Hotel with the water and sauna center is closed from 22.02 until 31.03.2021.
From 5.03 to 31.03 we rent out apartments and new private suites for accommodation only (without using the water and sauna center).
Until 31.03 the sales department is opened from 9:00 – 16:00.
Company's requisites
Ltd Taastusravikeskus Viiking

Sadama 15
Pärnu 80012
Estonia
Reg. nr 10002098
VAT nr. EE100118290
SEB bank
A/A EE551010902001513008
SWIF: EEUHEE2X
Swedbank
A/A EE192200221011598775
SWIF: HABAEE2X
Viiking Spa Hotel's location on the Pärnu map
News